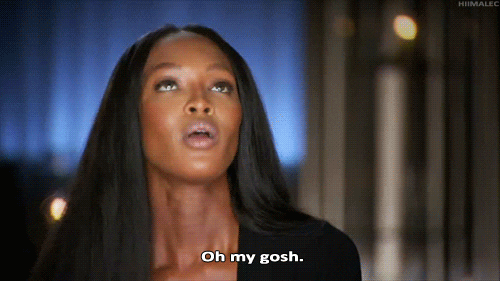 So I think I ticked off a few good friends at the wedding on Saturday, including the bride.
Recently I've also received complaints from my sister and my mother. When I was out of town a few weeks back my sister sent me some very long epistles very early one morning and I couldn't for the life of me fathom why. We don't do that, my sister and I. Oh well, turns out that after almost 30 years it finally came to their notice that I'm a bit of a recluse. The charges;
-not mixing with the rest of my immediate family,
-being deliberately absent in gatherings of the extended family,
-disappearing whenever there are guests,
-being absent when everyone is in the family room talking/gisting/watching TV/eating,
-speaking of eating, you make food for yourself then carry it up to your room and return only to drop the plates and then back to your room,
-yadayadayada.
Conclusion; "remember that one day soon you will get married and have children, how do you expect your husband to tolerate this behavior?"
Oh, guess what, that's almost the same thing my friend said to me on the drive back to the Island after the wedding; "Nwando you will get married soon, how do you expect your husband to cope with you?" (Why is everyone suddenly so worried about my husband???)
Yes, the wedding. I could only take so much excitement and after some time I (involuntarily) shut down. I tried to fight it but the exhaustion was overwhelming and I desperately needed to "hibernate", to get away from the crowd and from it all. Unfortunately my ride was having the time of her life and was keen on staying till the very end and then even dancing with the couple afterwards, as a good friend of the bride. So, I went and conspicuously sat alone in a corner in the hall, and for this I am terribly sorry.
When it was time to throw the bouquet the MC asked the bride to call out her single friends and the first name she called was Nwando, I didn't budge and she continued to call out my name and when I wouldn't show up she called others. I think I'm just no fun but I've never been a fan of flaunting or celebrating my singleness by standing in front of an entire wedding and excited jumping and flailing my arms in the air, hoping to catch the bouquet so that I may be next in line for marriage... Nah. Oh, add to that that I'm irrepressibly shy. I love to give performances and I love to be in front of the camera and I love to be on a stage. I love perfomances and I never suffer from stage fright, I love having an audience... But strangely I'm shy and bouquet tosses make me squirm.
As a good friend, especially because she continued to call my name (same way Chocolate and Yoko called my name at their weddings and I didn't budge from my seat either), I really wish I'd just gotten up and gone for the bouquet, but then I'm still so relieved I didn't. The DJ started playing All The Single Ladies and the MC insisted that they (the single ladies) mimed/danced along, for a good two or three minutes, in front of everyone! Nah, that would have done me in, so it's just as well that I stayed seated.
But after the wedding on Saturday and after the talk on the ride home, and after the epistles from my sister and the talk from my mum last week, (let me tell you about the talk. She basically made the same complaints my sister did, they must have discussed it before talking to me. I replied her saying that they noticed these traits since I was a toddler and it's now they suddenly want me to change?
Mummy sorry, that ship has sailed.
She said "
If God can give Nigeria change and allow Buhari to win then God can change you
". LOL. Ok mummy.)
I have decided to make a
conscious
effort to change.
On Saturday evening I went on Instagram and saw that Ariyike Akinbobola was giving tickets for a barbecue somewhere in VI. I immediately started texting her to get a ticket (#CHANGE) when my "Day 1", Mosun called me. "Ore I'm tired of inviting you to events cos you never show but there's a barbecue at Ember Creek tomorrow. Are you coming or nah?". Immediately I said yes! (#CHANGE). I made up my mind to go out and mingle, and not only that, but to take with a camera and take loads of pictures to post on the blog.
I had it all planned out but God disposed differently. For a barbecue that started by 4pm, I got there by 8pm due to reasons beyond my control, and the minute I walked in a very heavy rain started to fall. Long story short, there ended that parole. Mosun said they were going to chill at Mega Plaza and would go clubbing in a couple of hours, at that point my car was already turned in the Lekki direction, I was heading home (#CHANGE is good but #romewasnotbuiltinaday).
On Getting to Phase 1 I stopped at Ebar to see a friend, asked for a bowl of Ceasar Salad to-go, left when it came and stopped at The Place to buy some shrimp (since I ended up not going to Uncle Bee's and missed out on the grilled prawns). When I was leaving I stopped to buy 1k etisalat but I just realized that the vendor sold me Glo, and seeing as I don't have a Glo line, may the fastest finger enjoy; Glo-
1186149
71934237 (pls comment when you load so I can dispose of the card).
This morning after I made my breakfast at my sister's, I was walking up the stairs to go sit alone and eat in solitude, then I stopped and went back down to sit with everyone else and eat (#CHANGE). Honestly I didn't enjoy my breakfast, I love to read or watch something while I eat, I enjoy the food more. Talking to people and pretending to be interested in their conversation seems like such a waste of perfectly good food.
But, as I always say, if everyone complains about you, everyone cannot be mad at the same time, neither did they have a meeting to discuss you. The problem is obviously YOU. And in this case the problem is ME so #CHANGE.
Oh, and while I talk about me I'd like to hear about you. Is there something about you that those close to you have complained about? Do tell! Did you or do you intend to work on it?
*nobody is or can be perfect but I opine that if there's a flaw that's within your control to improve, then one ought to do just that. And although it's difficult to teach an old dog new tricks, it's not impossible. It's never too late to #CHANGE*
UPDATE- Back in my zones, in my bed, about to post this on the blog then watch a movie and take a beautiful nap, my sister just called my phone and said "My friend said there's a funfare somewhere in Lekki and she's going with her kids, she wants me to come too but my maid is off. Will you come with us?". She asked politely and hesitantly and was shocked when I said YES without hesitating. She wasn't sure she heard right; "You will come?", surprised. "Yes", I said again. So there ends my beautiful plans *sigh.sob.hiss*. But #CHANGE.
LOL. Ok people, let me go get ready for this funfare. Enjoy the rest of the day, Tomorrow we all return to reality. Kisses!